Pat Lyons from California is a powerhouse as far as poker is concerned as he won the World Poker Tour Legends of Poker title event held at the Bicycle Hotel & Casino in Los Angeles for $615,346.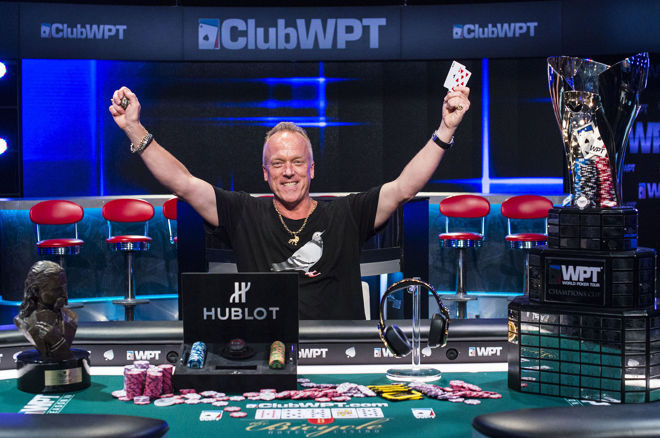 This professional poker has been having a whale of a time of late and entered this tournament with a win in the 12th Annual Arizona State Poker Championship held in August mid for $241,700.
Lyons had career earnings from tournaments at $53,933, but more than doubled it by winning the WPT Legends tournament in the suburbs of Bell Gardens in LA. The next best performance at the event was from Benjamin Zamani, who amassed $341,412 and the third position went to Upeshka De Silva for $198,720.
Lyons started the final six behind chip leader William Vo. With Rafael Oliveira gets busted in the seventh hand of the final table with jacks against De Silva's trip sixes, Lyons got into the lead on the final table. Vo followed the Brazilian Rafael in the fifth when he called an ace-king high against De Silva, who had a pair of jacks to show. This gave De Silva a chance to move further up the table.

It looked like De Silva would be a threat to Lyons as he had made a good move up the table to defeat three players in a row. But, he could not sustain his recent form and was busted with jacks against queen-ten after 93 hands. He had to quit in the third position.
Lyons got 2 chips to 1 lead over Benjamin, and after 18 hands in the heads-up Lyons shoved with ace-eight and Zamani had only ace-deuce to show and thereby handed Lyons the World Poker Tour Legends of Poker title. Pat Lyons has now earned a seat in the WPT Tournament of Champions by virtue of this win.